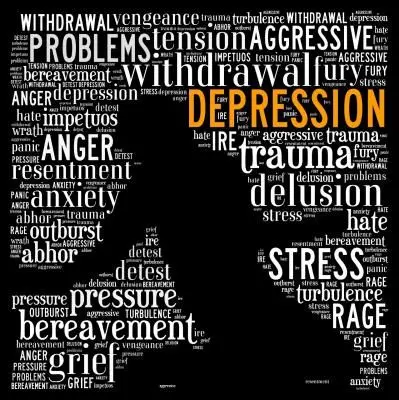 Providing individual, couples, family counseling (Ages 10 - 65+) in person or telehealth. We also have in person groups (please call for further details). We offer sessions for 2 hours (individual, couples & family if needed). Areas of service are Missouri (telehealth/in person) and Arizona (telehealth).
Addictive Behaviors
Adolescent Behavioral Challenges
Kink Conscious
Medical Trauma
Trauma & Stress
Sex-Positivity
Creative Block
Identity Based Trauma and/or Core Identity "Who are you"
Anger Management (individual therapy not classes)
Life Transitions

(new job, retirement, relocation, new baby, health, divorce, etc.)
Bereavement & Grief
Feeling Stuck
Time Management
Mood Changes & Challenges
Feeling Lost
Emotional and Anxiety
Negative Habits and/or Behaviors
Relationship Issues (monogamy, non-monogamy, polyamory, family, friendship, romantic, community or group)
Work Issues
Work with the LGBTQIA2S+ Community
Co-parenting Counseling
Supervised Visitations

Some of our therapeutic modalities used in session:
Expressive Art Therapy (EXA): is a safe place to explore identities through performance, music, art, and expression. EXA focuses on embodiment and somatic experiences, which can be beneficial for folks who have experienced trauma. Types of expressive art is painting, drawing, clay, meditation, singing, dance, writing, psychodrama, movement, mythology & story-telling, collage, and breathwork.
EMDR (Eye Movement Desensitization and Reprocessing): involves attention to three time periods: the past, present, and future. Focus is given to disturbing memories and related events. Also, given to current situations that cause distress, and to develop the skills and attitudes needed for positive future actions. These items are addressed using an eight-phase treatment approach that helps remove blocks in mental processing that may have been impacted by trauma; this technique can be used for the following:
Loss of a loved one, Injury of a loved one, car accident, fire, work accident, witness to violence, victim of a crime, performance anxiety, depression, anxiety or panic, phobias, fears, childhood trauma & abuse, physical abuse, PTSD, bad temper, illness, low self-esteem, relationship problems, worrying, natural disasters, robbery, assist with pain, overeating, seizures, and addiction.
Walk and Talk Therapy: - is a form of psychotherapy that incorporates walking outdoors while talking about issues and problems-solving with your therapist. Walk-and-talk therapy, sometimes referred to as hiking therapy, can happen in a public park or on nearby trails. This alternative provides a new approach by infusing the benefits of fresh air and exercise into the therapy sessions.
CBT (Cognitive Behavioral Therapy):Manage symptoms of mental illness, treating a mental illness when medications aren't a good option, identify ways to manage emotions, cope with grief and loss, overcoming emotional trauma, managing pain, overcoming emotional trauma, and reducing symptoms associated with several disorders
Brainspotting: Different types of traumas, grief, anxiety, anger, impulsive behaviors, substance use, phobias or fears, performance (creative and physical).

In a comfortable and supportive atmosphere, we offer a highly personalized approach tailored to each of our client's individual needs to help attain the personal growth they're striving for. Trusting the process is very important throughout your therapeutic journey.